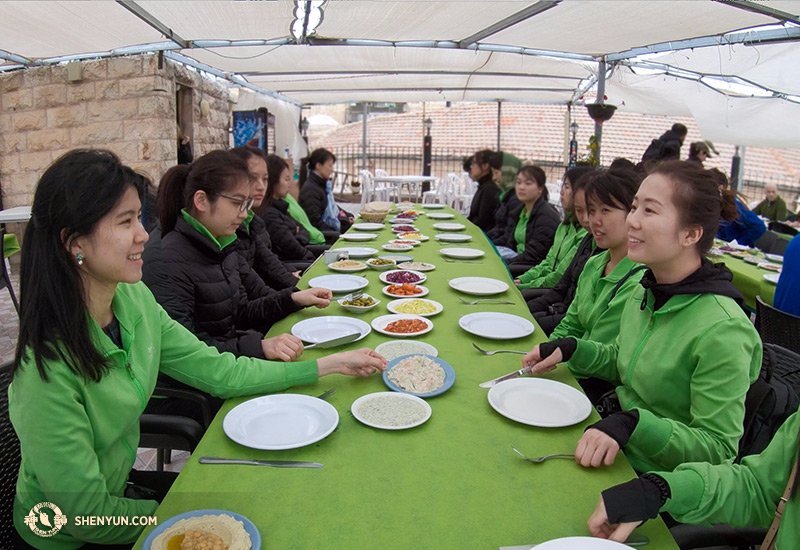 Israeli Charms
Every year, with Shen Yun's rise in popularity, many new audience members are experiencing our show for the first time. And, with our ever-expanding tour, our veteran performers who have toured the world for multiple seasons still get to travel to, and perform in, new places.
This year, Shen Yun New York Company added many new stops to our itinerary, including Rome. We also returned to Berlin and London stronger than ever—performing for the first time at the prestigious Deutsche Oper Berlin and Dominion Theatre. At the Dominion, we set a Shen Yun record by completing 14 shows in 10 consecutive days, all to packed houses. What is even more special about the 2018 season is Shen Yun's arrival in the Middle Eastern country of... drumroll, please... Israel!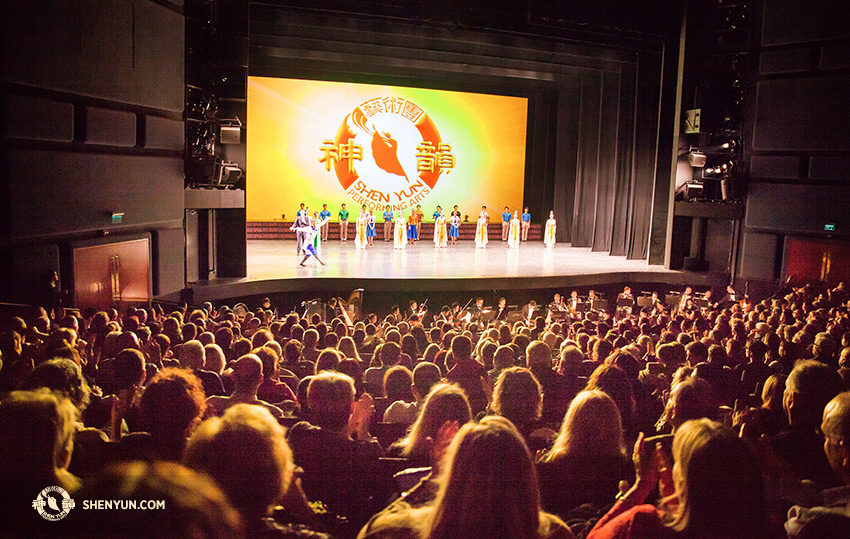 This March Shen Yun debuted in Tel Aviv. Before the trip, everyone was already very excited. Other than the obvious fact that we were lucky to visit this special country, we also heard that our Israeli audience members have waited years for Shen Yun to make its way over. Apparently, tickets sold out weeks before the performances; an additional show was added last minute to meet audience demands, and those tickets were gobbled up in mere days, too.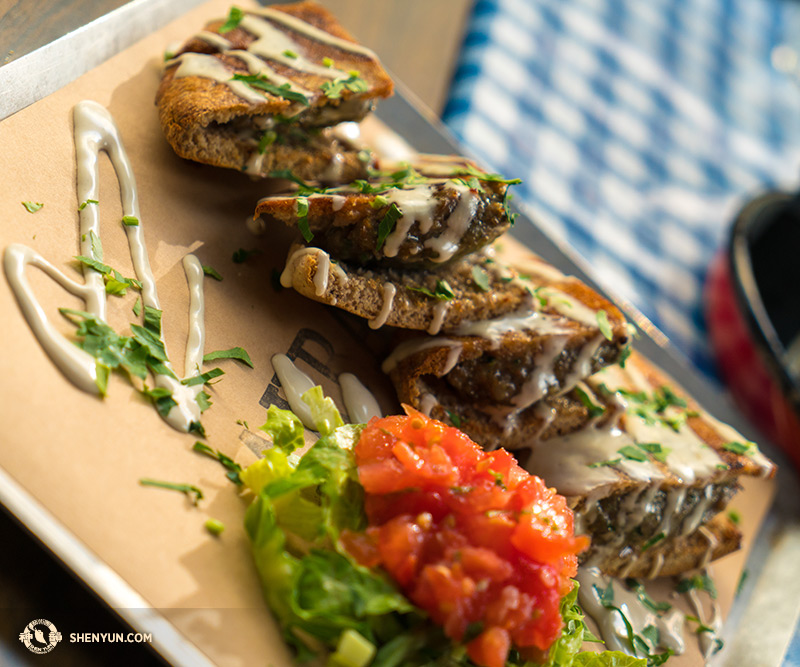 On our first night in Tel Aviv, our local hosts treated us to a lavish dinner and gave many of us our first taste of Israeli cuisine. They even kindly showed some of our performers—those who were happily smearing the delicious hummus on pita bread: "That's actually not the correct way to eat it. You're supposed to rip off a piece of pita and use it to scoop up a generous mound of hummus." That night we stuffed ourselves with falafel, dolma, lamb, seasoned rice, and many other delicious foods, and finished off with a strong cup of mint tea or coffee.
The next day we got to go sightseeing in the sacred city of Jerusalem. We started off in the hall where the Last Supper took place, then wandered through the curving streets, visited the Church of Holy Sepulchre, and ended at the Western (Wailing) Wall.
I was mesmerized by the sheer history the places held, and felt a warm respect for the reverence of the divine and spirituality that people showed. After having visited those religious sites, I grabbed a few friends and we spent our remaining time running through timeworn alleys looking at cashmere and silk scarves and drinking fresh pomegranate juice.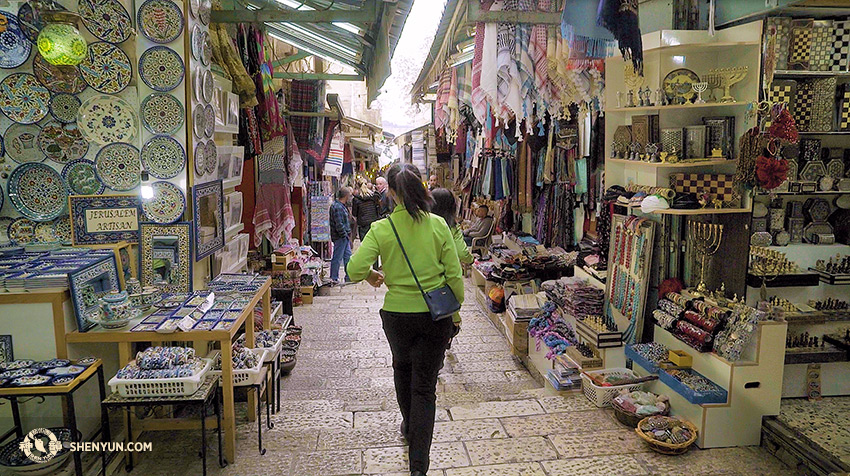 We successfully performed four shows at the Tel Aviv Opera House. Here's something interesting that happened to me on our second day: While I was practicing before the show, I kept hearing the sound of another timpani echoing mine. Curious, I decided to seek out this mysterious other player and I stumbled upon the timpanist of the Israeli Opera Orchestra. (Turns out he was practicing the same orchestral excerpts I was.) As a musician, it's always exciting to meet other musicians who play your instrument. After a bit of chatting and sharing experiences, my new percussionist friend was very eager to see our performance. Luckily he was able to somehow find a ticket. When I saw him again after the show, he congratulated us. He was impressed with what he saw and said he was especially fascinated by the two-stringed erhu.
After completing the performances, we got to spend another break day in Israel before flying back to continue our tour of Europe. On this last day, we were treated to a trip to the lowest point on Earth—the Dead Sea. My friends and I floated for a good hour or so in the salty water, smearing nutrient-rich mud on our skin for a real "down to earth" spa experience. A word of warning: don't get Dead Sea water in your eyes. It stings like no other! Afterwards, we refueled with more good food in the streets of Jaffa and continued soaking in the beautiful scenery of Israel. When it was finally time to go, many of us were sad to say goodbye to our wonderful hosts who always went out of their way to make sure we were comfortable and safe.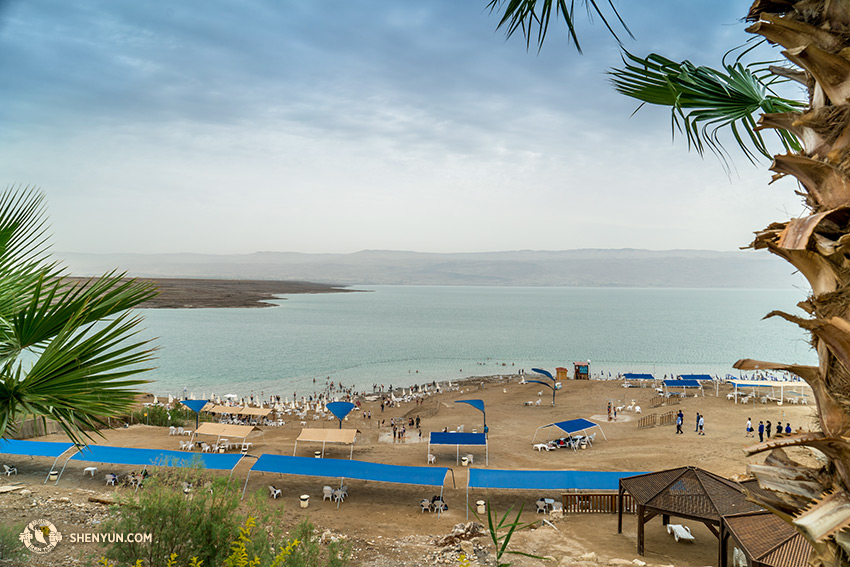 It was a special experience to be part of the Shen Yun group that debuted in Israel. And knowing that our show brings such inspiration and joy to so many different audiences around the world motivates me to always do my best and to treasure every performance we have.
Hope to see you in one of our remaining shows in Europe!

May 16, 2018