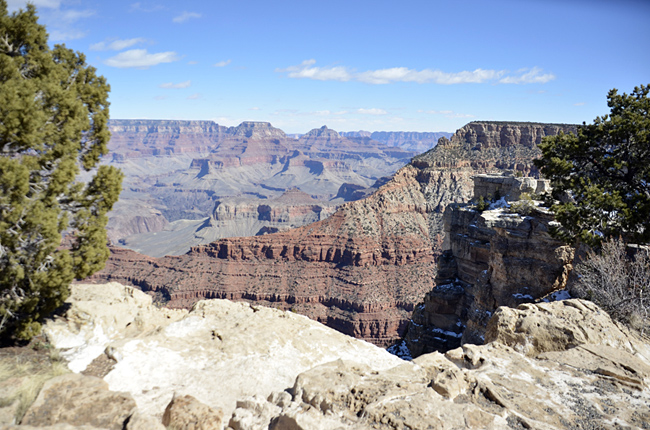 Between the Sky and the Earth - Grand Canyon Photoblog
After a treacherous journey of icy, roller coaster roads through the Rocky Mountains, we entered the varied terrain of the high Arizona desert. With an elevation of up to 7,000 feet (over 2,000 meters), the landscape of mountains, canyons, and forests is a photographer's utopia.
So you can imagine how thrilled I was to get a chance to explore Grand Canyon National Park on a break from our busy schedule. I hope you enjoy the fruits of our photographic labors!

Annie Li
Projection Engineer
March 7, 2013