Shen Yun Reviews: Royal Swedish Opera Mezzo-Soprano: Shen Yun 'Beautifully Made'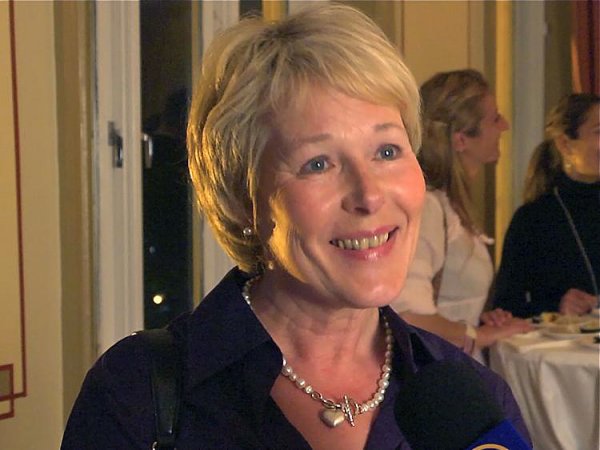 STOCKHOLM, Sweden—Birgitta Svendén, opera singer and General Manager of the Royal Swedish Opera, attended the Shen Yun Performing Arts show on Tuesday with her colleague, Ms. Karin Norberg.
"It's an interesting show. If you want to see something very unusual, something we've never seen in this country before, you should definitely go," Ms. Svendén said. "It's the first time I've seen the show, and it's beautiful. Beautifully made, and the dancers are good."
Ms. Svendén became General Manager for the Royal Opera in Stockholm in 2010. She is a world-class Wagner singer who has performed at the Bayreuth Festival and The Metropolitan Opera in New York. Ms. Svendén is also a member of the Royal Swedish Academy of Music and was appointed hovsångerska, "court singer," in 1995, a title previously awarded by the Swedish crown to singers who have contributed to the international standing of Swedish singing.
She was especially noted the solo by erhu virtuoso Ms. Xiaochun Qi. "That was genuine Chinese culture to me. Being from the opera world, I thought it was nice to hear this very pure instrument, and how much you can do with it," Ms. Svendén said.
At the after show reception, vice chairman Mr. Göran Sjöstedt and board member Ms. Ulla Sjöstedt introduced the newly formed "Friends of Shen Yun" organization. They encouraged the VIP attendees, like Ms. Svendén and Ms. Norberg, to support the performing arts company in its mission to revive traditional Chinese culture.
April 28, 2011