Drew Carey: Shen Yun 'Artistry is Really Fantastic'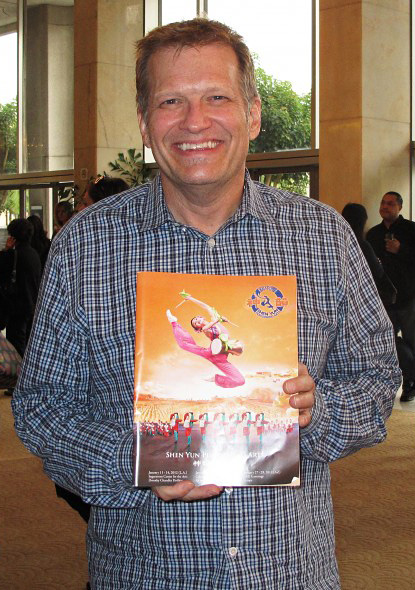 LOS ANGELES—"Those are spectacular dancers," said comedian Drew Carey at the Shen Yun Performing Arts afternoon performance on Saturday. "It's just amazing watching everybody dance and how great they are."
Mr. Carey bought eight tickets to take his friends to the show at the Dorothy Chandler Pavilion after seeing that "it looked good in the ads."
"To whoever marketed the show, congratulations!" he joked.
Starting in stand-up, Mr. Carey went on to appear in several TV shows before starting his own, The Drew Carey Show. He's also hosted Whose Line Is It, Anyway? and currently hosts The Price Is Right. In addition to all of that, he has also appeared in movies, is the minority owner of a Major League Soccer team, and has written an autobiography.
When asked if he enjoyed the show, he said, "Love it. Are you kidding? It's fantastic."
"Really, the dance moves are just right. That's what I like the best," Mr. Carey said, "The artistry is really fantastic."
"I've worked with quite a few choreographers on the Drew Carey show and a couple of other things, and I was thinking they should come see the show," Mr. Carey said, adding that they might get some ideas for dance moves.
Mr. Carey said the performance conveys the essence of traditional Chinese culture, "not in an intellectual way, but in a really broad strokes way—which is good."
He said the show carried universal messages, while also noting how fantastic the dancers' bodies were.
"Yeah, makes me want to go work out."
January 15, 2012