Shen Yun Reviews: Vice Mayor: 'It is magnificent'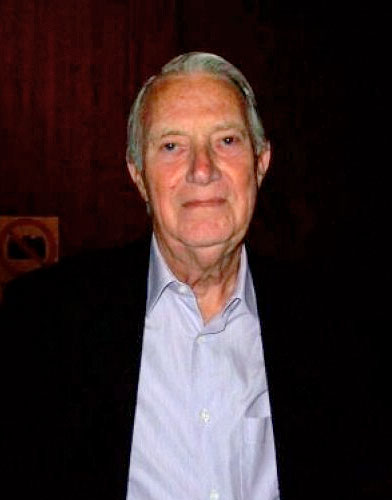 Atherton's vice mayor, Mr. Jim Dobbie
SAN FRANCISCO—City of Atherton vice mayor, Mr. Jim Dobbie, 79, attended the afternoon Shen Yun Performing Arts show in San Francisco. Mr. Dobbie, who has lived in Atherton 14 years, is a retired high-tech executive and a former pilot in the Royal Air Force Reserves. He has served on the Atherton Planning Commission and the General Plan Committee. The tiny city of Atherton in San Mateo County is known for its high average annual income—currently ranking second in the United States with an average income of $112,408 per capita.

Speaking of the performance, Mr. Dobbie said he liked it very much. "It is magnificent, the coordination of the dancing is beautiful, the costumes are beautiful, the back lighting is so great. I am very impressed, very impressed."

Mr. Dobbie continued, "I haven't seen much in the way of Chinese culture before … I love the colors, I love the coordination. The coordination must be very difficult. To synchronize not just the dancing, but the groups as well. Everything that is happening has to be synchronized and it is done perfectly. I am very impressed."

Mr. Dobbie's particularly enjoyed the last one, The Buddha's Teachings Spread Far and Wide, while he thought the earlier Heavenly Maidens was fantastic as well.
July 24, 2010