Shen Yun Reviews: 'Goddess of Cello' Says Shen Yun 'Absolutely the greatest of the great'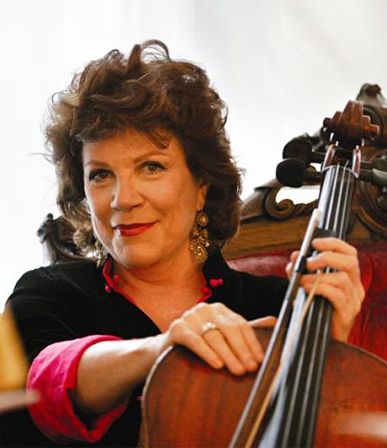 NEW YORK—Renowned as the 'Goddess of Cello,' Christine Walevska, cellist and master musician, attended Shen Yun Performing Arts at Lincoln Center's David H. Koch Theater on June 25.
She dubbed the Saturday evening's performance of classical Chinese dance, song and music as "just phenomenal."
The unique presentation was a handpicked selection of "the best of the best" of Shen Yun programs since the company's inception five years ago.
"This is spectacular—absolutely the greatest of the great," stated Ms. Walevska after the performance. "Everything was wonderful."
Often referred to as the 'Goddess of the Cello', Ms. Wavevska has amazed audiences of her own for over thirty years around the globe.
She felt "blessed" to have the Shen Yun artists—dancers, musicians and vocalists alike—return to New York again this year.
"We're particularly blessed here in New York… it was absolutely so stunning, so gorgeous, spectacular," she enthused.
"The singers were just wonderful. I think that everybody here realizes they've seen something glorious, really wonderful, and the goodness of all of these fantastic people is just great."
Ms. Waleyska has played with numerous top orchestras around the world. Her musicianship has been recognized by many esteemed composers including Aram Khachaturian, Ferde Grofe and Ennio Bolognini. who have dedicated their works to her.
July 6, 2011