World-Renowned Vienna Dance Instructor: 'Top-notch professionals showed their skills'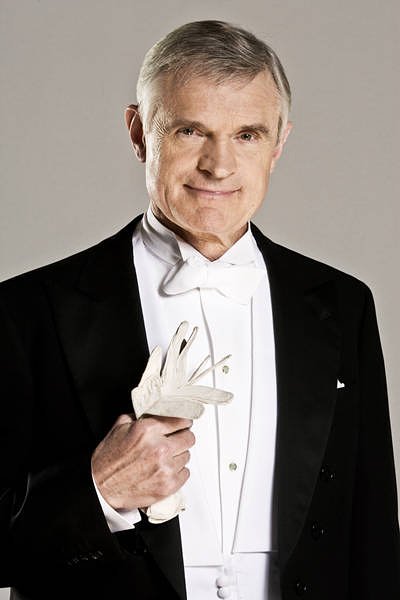 Courtesy of the elmayer.at website
VIENNA—Shen Yun Performing Arts Touring Company has returned to Vienna's Wiener Stadthalle. This is Shen Yun's fourth year performing in the Austrian capital.
Professor Thomas Schaefer-Elmayer is accustomed to seeing waltz, rumba and cha-cha-cha, but on May 1, the owner of the famous Vienna dance studio was introduced for the first time to classical Chinese dance and music when he attended Shen Yun's 2011 Austrian premiere.
Mr. Schaefer-Elmayer is known to millions of TV viewers through his many years as a choreographer for the Vienna Opera Ball and his opening slogan "Everything Waltz."
After the show he said, "The dancers gave an unbelievably splendid performance, and the choreography was impressive and inspiring; I can only recommend to anyone: go and see it!"
"During the intermission I went immediately forward toward the stage, to assure myself that the music is not a recording, and if there is actually a live orchestra. And I was not disappointed. It was an actual, live orchestra! And all done so very, very well!"
Professor Schaefer-Elmayer also teaches social etiquette and affirmed that he will put into action all he had learned from Shen Yun tonight.
"I have gained much inspiration for my own choreographies, especially for a specific upcoming ball that will see its premiere in the near future."
"Here tonight, top-notch professionals showed their skills," he added.
Mr. Schaefer-Elmayer had recommended Shen Yun to his students, saying "it would be marvelous if all of them could attend a show."
May 2, 2011