Shen Yun Reviews: Top Hollywood Composer: Shen Yun Gives 'Endless Energy'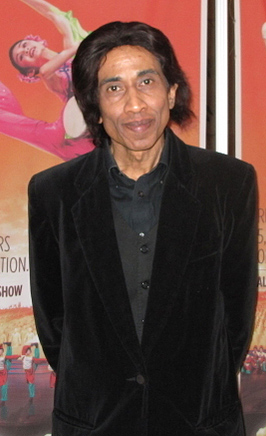 LOS ANGELES- Dorothy Chandler Pavilion hosted a sold out performance by Shen Yun Performing Arts, Jan. 14. In attendance was Hollywood singer, songwriter, composer, and musician Shenkar.
Shenkar is an esteemed Hollywood composer who received the Grammy Award for his work in Mel Gibson's The Last Temptation of Christ.
"The show was wonderful, incredible," he said, "The dance, the musicians and singers, it's an incredible production."
"The singers were unbelievable, I really loved the orchestra—and the one lady who played the erhu, excellent!
Shenkar also acknowledged the educational value of Shen Yun saying he had traveled all over the world and understood the importance of culture to a nation.
"It's so important to see those things over here and all over the world.
"I think it's really wonderful because it's an educational thing. You're always educating the future generations and many times in other countries you don't have an opportunity," he said.
Shenkar continued, "When you see great artists, music and everything else together, it's unbelievable. I'm so glad they are here. I think they should tour more and more—People everywhere can learn so much. It's an unbelievable thing."
Shenkar has worked with many well-known musicians like Bruce Springsteen, Phil Collins, Sting, Peter Gabriel, and U2, and written songs for Michael Jackson and Madonna.
But it was his work with organizations like those of Mother Theresa and Nelson Mandela that so connected him with Shen Yun.
The show had given him great inspiration he said. "Seeing this gives me energy, endless energy, will power."
Shenkar attended Shen Yun with friend Jonathon Luke. The two are currently working on a project involving a benefit show on human trafficking that will take place in China and Indonesia this coming year.
Mr. Luke shared that it was his fourth time watching Shen Yun. "Last year," he added, "2010, we brought a couple of producers, one of them was Robert Stromberg of Avatar."
About the Shen Yun performance, the two agreed that: "we would definitely recommend it. Anywhere! It's incredible!"
January 16, 2012