Former Royal Ballet Teacher: 'Delicacy, sweetness, innocence'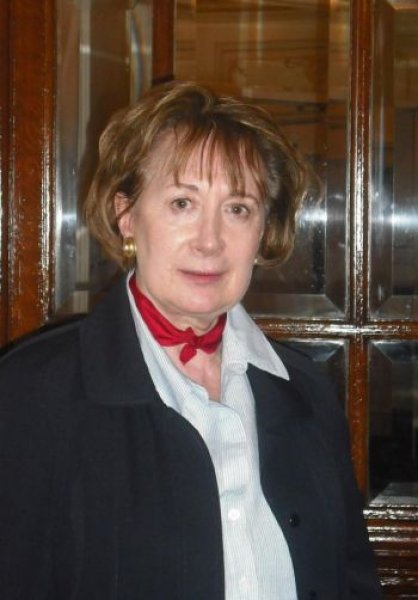 LONDON—Judy Wiles, a former ballerina and teacher at the Royal Ballet, saw the Shen Yun performance at the London Coliseum on Thursday, April 7.
Ms. Wiles praised the dancers' great technical ability and great discipline.
"They [the dancers] can feel the music and a love of dance comes over, and that's the most important thing—a love of movement. It was wonderful. I wanted to be up there!" she said.
"Anything that looks as good as that has had many years of hard work," she said. But she said that the dancers brought more to their performances than solid technique. "You need something more than technique—you need something in the eyes. The magic in many ways comes through the eyes to the audience. Their eyes are alive and sparkling, full of life."
She was struck by the sense of the lightness conveyed by the dancers. "There is an airiness about them which is wonderful. It lifts us."
Ms. Wiles singled out the dance Herding on the Grasslands, in which male dancers capture the spirit of the Mongolian plains, their horsemen, herds, and majestic wildlife. "They move so beautifully," she said, marveling at the feeling of space they created.
She also loved the femininity of the female dancers, saying it was sadly missing in modern dance.
"It's a delicacy, sweetness, innocence. The girls are absolutely charming. It's something which hasn't been spoilt by the modern traditions. It's a delicacy of movement and it's not vulgar."
Speaking of the dance Min Nan Grace, in which a group of girls in bamboo hats play on a South China beach, she said, "When the girls with the hats were dancing ... if I was younger I would love to be doing it, it was lovely!"
Ms. Wiles also talked about the importance of humor in communicating with the audience.
"You get an audience that laughs together and that's everything. It's a higher form of communication because it just comes from the heart and soul, you just laugh. I like the humor. It's very important because it translates. You can laugh; you don't need to understand the language. It's a shared experience."
Ms. Wiles said she learned something about traditional Chinese culture: "It makes me want to go and see the green spaces, the wonderful colors, the use of color and the costumes."
April 14, 2011