Shen Yun působí jako pohlazení po duši, říká baletní mistr Vlastimil Harapes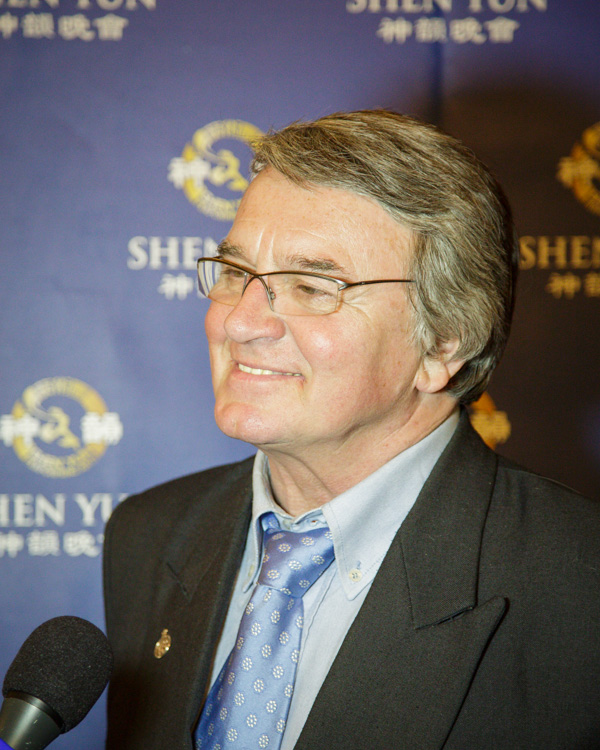 Vlastimil Harapes, známý český baletní mistr a choreograf, navštívil představení Shen Yun již podruhé. Úspěšný herec a taneční pedagog nešetřil při hodnocení vystoupení slovy chvály ani letos. "Splnilo to moje očekávání, tak jak to znám z prvého vidění před rokem."
V loňském roce hostilo představení Shen Yun pražské Kongresové centrum. Letos vystoupil soubor ve Státní opeře Praha. "Tady je to ještě nádhernější, protože je to krásné prostředí, které dělá, abych řekl, správný rám tomu obrazu a těm obrazům, které zde vidíme na jevišti Státní opery," dodává dlouholetý člen baletu Národního divadla v Praze.
Mistr Harapes se s námi podělil také o své dojmy z klasického čínského tance. "Samozřejmě, to mně zajímalo už poprvé, a to z toho důvodu, že jsem tam objevil prvky klasického tance, které jsem se musel učit já a které jsem potom učil další generaci. Věřím, že ty základy a kořeny, které se potom ty další tisíciletí rozvíjely, tam budou, takže si myslím, že pro profesionála je to dobré vidět už z tohoto důvodu."
A co se české legendě baletní scény líbilo nejvíce? "Dojem výtvarna a té krásné hudby, to celé působí jako takové pohlazení na duši. Právě propojení hudby a pohybu, a samozřejmě úžasně sladěné barvy i kostýmy." říká.
V textech písní, v áriích operního zpěvu, které jsou součástí představení Shen Yun, vidí mistr Harapes určitý způsob idealismu, naznačující, jací bychom měli být. "To je ideál a já si myslím, že toho není nikdy dost, měli bychom se z toho poučit a najít cestu k pokoře. Abychom byli více přátelští a harmoničtí."
Rozhovor i foto poskytly česká pobočka The Epoch Times a NTDTV.
May 19, 2014