Shen Yun Reviews: 'It's a feast to the eyes' Says International Vocalist and Dancer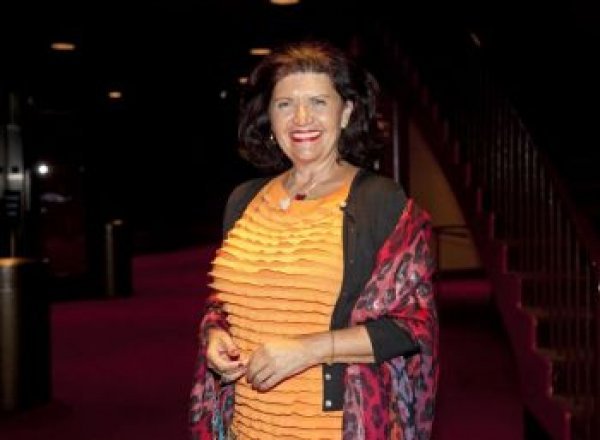 Singer and dancer Ms. Chantal Roche
SAN DIEGO—It was closing night for Shen Yun Performing Arts at the San Diego Civic Theatre on Thursday, July 15. The third and final show for San Diego was attended by singer and dancer Chantal Roche.

"I love the show, it's a feast to the eyes," said Ms. Roche, adding, "All these beautiful colors, the costumes, the dancing is superb, the music is gorgeous, the orchestra is fabulous."

Ms. Roche, a professional singer, whose native language is French, sings in five languages including French, Spanish, English, Portuguese and Italian, and has been a dancer since she was a child.
"The dancing is all superb, the flexibility of the bodies, oh my God, it was beautiful."

Ms. Roche also enjoyed the cultural content and saw a spiritual theme in the show.

"It was beautifully done. ... They were talking about a spiritual path, they were talking about Buddha, they were talking about, it has a base of spirituality which is magnificent. There is a message that is being offered out there."

"I think it's a beautiful, spiritual show, so it's not just about dancing and singing, there is also a basic message that is about spirituality," she said.

"I recommend it to everyone, and the beauty of this is that any age can go and see this. Could be children, middle aged, older people. It's just a feast to the eyes ... so I think everybody should have a taste of this."

July 15, 2010