Shen Yun Reviews: Kenyan Ambassador to the United Nations Sees Shen Yun at Lincoln Center, NYC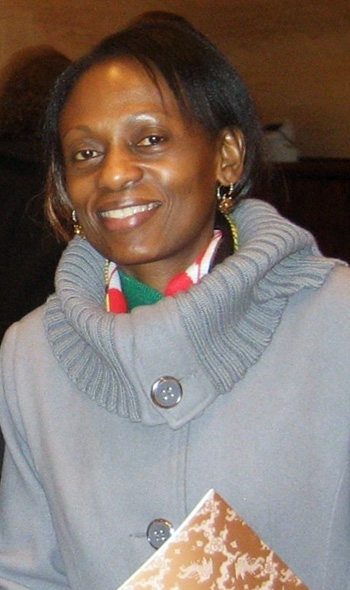 NEW YORK—The Kenyan Ambassador to the United Nations was among the audience at Shen Yun's final Lincoln Center performance in New York City on Jan. 15th.
"My one word about today was 'inspiring'," said Dr. Josephine Ojiambo, Kenyan Ambassador to the United Nations.
"Sometimes on a day-to-day basis, you forget the beauty of nature. You think that winter is too long, but we were told, 'winter welcomes spring.' Sometimes you forget to see the flowers around you. Today we saw the lotus flower. Sometimes we feel oppressed, but we were inspired to see that God is above all forms of oppression."
"We have looked at the issues of love. We have seen people grow through school and make choices, through the expression of music and dance. And how those choices are sometimes painful because they cause us to part from those we love, and from the standards of principle that we are used to. Yet we have seen people return to good practice through the music and dance."
Dr. Ojiambo says audience members expressed a range of emotions throughout the show.
"It was a full house. Youngsters, middle-aged people, couples, people on their own families. It definitely is a performance that can draw many, many people from many walks of life," she said, "And there were people next to me who were clapping and overjoyed. Some sad, and some even shedding tears, when we saw the expression of loss of life due to war. Excited when there were lovely things like the martial arts training. Laughing when we saw the youngsters, the Buddhist monks, cleaning up their rooms."
"We wish the very best to the Shen Yun performing artists. We look forward to seeing them again in spring, and I do hope that one day they will come to my country, Kenya, in Africa."
January 19, 2012