Chinese Immigrant: 'I felt as if I had time traveled to ancient China'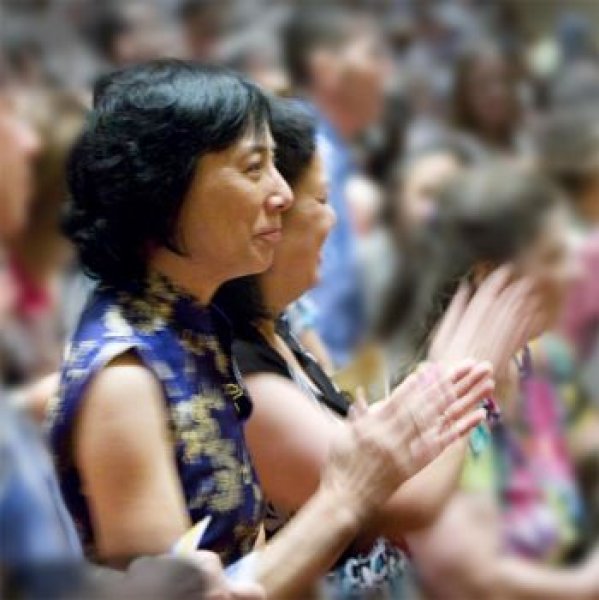 SACRAMENTO, Calif.—In the capital of California, a few new Chinese immigrants were delighted to witness the beauty of their own culture at Shen Yun Performing Arts' performance at Sacramento Community Center Theater on Saturday night, July 17.

"I very much liked the show. [Shen Yun's] dance embedded a particular taste of classical China. While watching it, I felt as if I had time traveled to ancient China—its society and culture. The show was truly beautiful," said Ms. Li Jia, a Chinese university student, who came with her sister Ms. Li Fen.

Jia and Fen arrived in the United States from Hunan Province eight months ago. After enjoying the dancing, live orchestra, digital backdrops, and solo musicians, Fen is as impressed as her sister about the show.

"The costumes were very traditional and are very different from today's clothes. I think ethnic dances like In a Miao Village reflect the characteristics of the ethnic groups in China. This is my first time seeing the show, so I'm very excited right now," said Ms. Fen.

"There were many folk tales and legends that we have read about before, but the dancers on stage made those tales vivid and exquisite, such as the program Wu Song Battles the Tiger. Most of all, this is my first time watching a Chinese cultural show outside of China. I almost wanted to go on the stage to dance alongside them."

Aside from Fen and Jia, a Chinese teacher brought four of her Chinese students to see the performance.

"The show was very unique," said Ms. Zhang. "For example, the program Handkerchiefs was done very well, just exceptional. There were also many pieces portraying historical stories, which usually don't appear in other performances.

Ms. Zhang said that having this show in Sacramento and many other U.S. cities, the show is allowing Americans to learn more about Chinese culture. "I think Chinese culture is quite universal. For example, tonight we saw the dances of various ethnic groups that were all so beautiful. I think spreading Chinese culture to the West is a very good thing.
July 17, 2010