Shen Yun Reviews: Pavel Šporcl: "Virtuoska na čínské housle byla úžasná."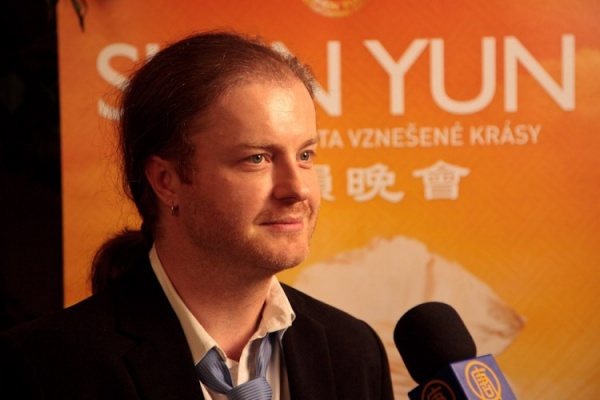 Byl jsem velice mile překvapen, to představeni je moc krásné, velice barevné, jsou tam úžasné taneční výkony, umělci, zpěváci atd., takže celkový dojem je velmi krásný," shrnoval své dojmy.
Zaujala jej také sólistka na tradiční čínský dvoustrunný nástroj - erhu: "Byl jsem moc rád, že jsem také viděl naživo čínské housle, na které jsem ještě neměl ani to potěšení si zahrát, ale hrozně se mi ten zvuk líbil a slečna (či paní) virtuoska byla úžasná."
April 17, 2010