Shen Yun Reviews: European Parliaments Hosts Special Reception to Welcome Shen Yun to Europe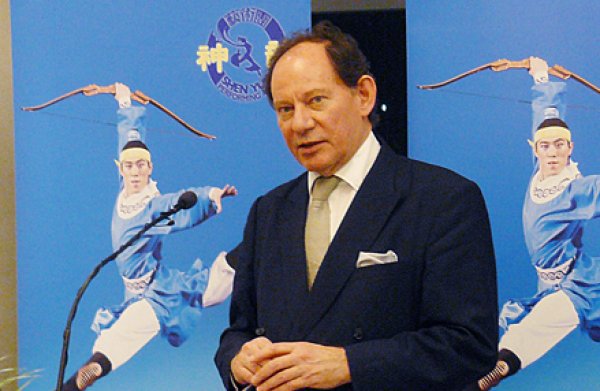 Mr. Edward McMillan-Scott Vice-President of the European Parliament hosted a reception for Shen Yun's Touring Company on February 2nd at European Parliament Headquarters in Brussels, Belgium. Over 100 distinguished officials and staff from various EU agencies organizations attended the reception. Many attendees have attended Shen Yun shows in previous years.
Since Mr. McMillan-Scott first became acquainted with Shen Yun, he has hosted receptions at the European Parliament annually to welcome the company's tour in Europe. He especially emphasizes the important traditional values that Shen Yun brings its audiences.
He said, "I think it's very important that the heart of democracy in Europe, the European Parliament, should be the first place a reception is held to launch a European tour... It's a fascinating insight into what China's culture used to be and what I hope one day will be restored to China."
Mr. McMillan-Scott also said, "I think these days in order to break through the mass media, and the commercial messages, it's very difficult to find something that is arresting and interesting. But I think Shen Yun does actually do that...It offers something entirely different and entirely new, it's remarkable... It deserves to succeed as it always does."
February 6, 2011