What's So Special About the Number 5?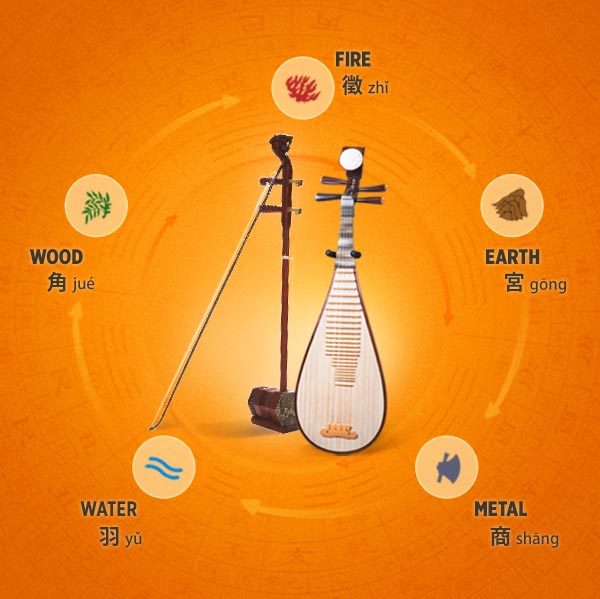 Five is no ordinary number. The Chinese believe five elements make up everything under the heavens: metal, wood, water, fire, earth. Indeed, if you look at things in nature, you can see that most things really are different combinations of just these five things. Rocks, for example, are earth and metal; trees are wood and water and draw their nutrition from the earth.
It may be no coincidence, then, that the human body also seems to follow the number five: we have five fingers on each hand and five toes on each foot. We also have the five senses: sight, smell, taste, touch, and hearing and thus five sensory organs: eyes, nose, tongue, skin, and ears. According to Chinese medicine, human beings have five major internal organ systems: heart, liver, lungs, kidneys, and spleen, and each of these corresponds to one of the five elements.
If any one organ or element is in excess for too long, the body will be unbalanced, and that's when people get sick. For instance, if a person is in a state of high emotion for too long, whether from excitement or anger, meaning there is too much activity in the heart, there will be too much fire in the body. Over time, problems will occur in the other systems, leading to things like ulcers.
One thing that is known to be effective in soothing our nerves and get the mind and the body back to a state of harmony is music. Ancient doctors believed they could heal people with music because the frequency of the notes can harmonize the five elements inside the body. It should come as no surprise, then, that Chinese music is also a five-tone (pentatonic) system. So, instead of the usual "Do Re Mi Fa So La Ti," it's Do Re Mi So La.
These simple five Chinese tones are powerful, though, because they each correspond to the five internal organs and can regulate them. They can increase metabolism, open thought processes, and regulate the heart. Because everyone's makeup is different, one person's internal organs are different from someone else's, and so music can touch people in different ways. By adding what is lacking and reducing what is in excess, we can restore balance to the mind and body. In the end, like music, all must be in harmony.

Yue Huang
Contributing writer
March 24, 2017